I often find myself writing all kinds of systems for my own, and other peoples, needs. But when I decided to make a classified site some time ago I had a clear idea of the functionality I wanted in it. But with a full time job as a Systems Engineer, plenty of personal projects and freelance things going, a family with child number three on the way and a decision to start working out to be able to keep up with my kids I felt that it would take me a long time to write what I wanted from scratch.
Instead I started looking for possible existing systems that could fit my needs. After a few tested systems that didn't live up to my needs I stumbled across Osclass.
Osclass is a free, open-source web application for building classified ads style sites. It includes a comprehensive admin interface and more importantly, a plugin system that allowed me to add and change the behavior to suit my needs. The internal design seems inspired by WordPress and there are plenty of plugins and themes available to make it fit your ideas.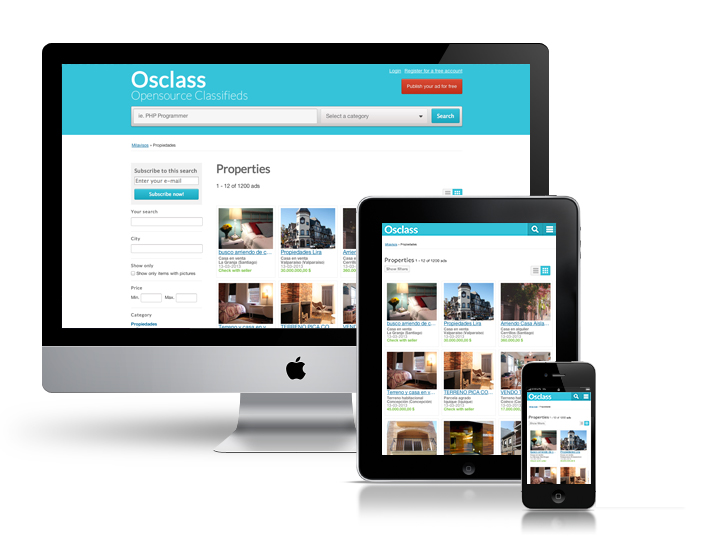 From a Systems Engineer perspective there are things I don't really like, but it is still one of the best open-source alternatives around. On top of that the team quickly iterates and updates the application. Both to quickly fix identified security issues and to add new functionality.
Get Started
Step 1: DownloadTo launch your osclass classifieds site in just a few minutes,
download the lastest release and unzip the folder.
Step 2: UploadUse an FTP program like FileZilla to upload the folder's
content to the root of your server's hosting.

Step 3: InstallGo to your website within your browser. Follow the instructions,
and you'll be up and running in no time!
Bonus: Customize
Have a look at available templates & plugins to customize
your site and add even more functionality.
Kommentarer
Powered by WP LinkPress