Every now and then I hear stories and read posts on LinkedIn about how agile isn't working, how company X finally decided to try it and it didn't work or didn't bring the magical benefits management had heard so much about. Especially now during the pandemic many companies, who before the pandemic weren't even comfortable with people working from any other place than their desk, decided to "try agile" while the pandemic forced people to work from home.
They explain how they picked one of the many existing "frameworks" or "methodologies" and had all the stipulated meetings but didn't reap any magical benefits of agile. They jumped into Scrum, put up a Kanban board etc.
But the thing is Scrum isn't "agile"… Kanban, SAFe, LeSS aren't "agile".
Then I hear something like "but I have seen so many successful agile teams who use Scrum". And in that sentence lies the key to the whole thing. The teams referred to were agile. Not the framework they happened to use, the team. They were agile because of their way to view and tackle obstacles, their way of embracing change, their understanding of value and customer needs. A framework can help an agile team work in a structured and efficient way, but it will not make a team agile. Taking a traditional waterfall team and asking them to have a 15-minute meeting (preferably one where you stand up) at the start of every day will not turn them into an agile team.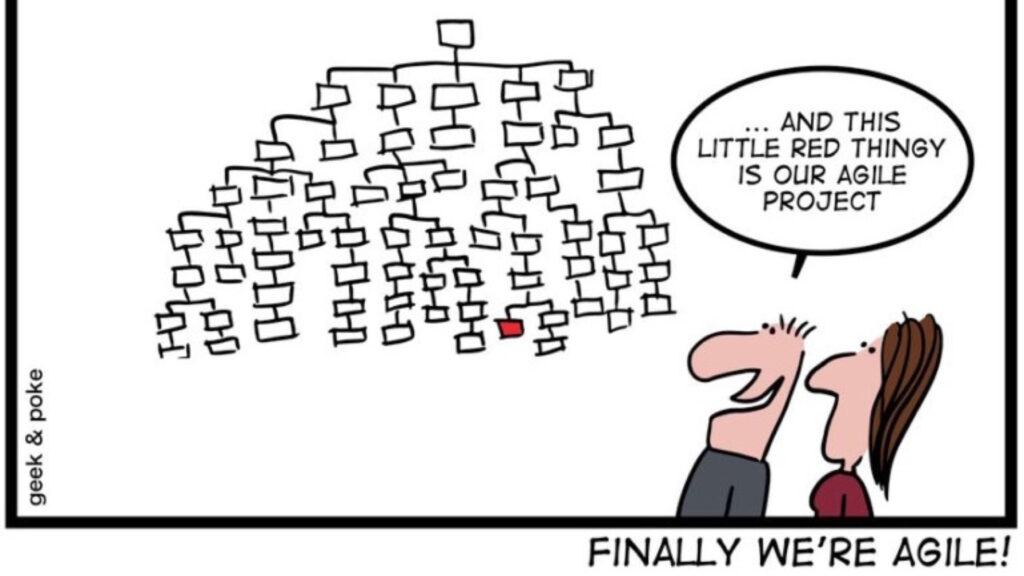 Creating an agile team or "turning a team agile" is not about introducing a set of meetings or artifices, it's about leading the team through a cultural change that in a fundamental way changes how the team views and responds to challenges, change and the unknown.
So, has agile failed? In my opinion no… If anything it has a proven track record of success when implemented with the understanding that it is first and foremost a culture change and secondly a matter of frameworks. But what might have failed is many organisation's belief in what is required to enable an agile environment in which teams can grow and flourish. But I'm confident that it can be rectified.
That is why I always start my talks about agile with saying "Scrum isn't agile, Kanban isn't agile, SAFe isn't agile, LeSS isn't agile…"
Comments
Powered by WP LinkPress